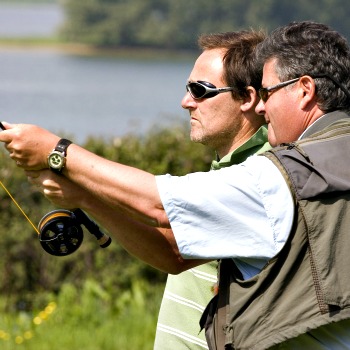 Traditionally, foundations have played the role of funders to nonprofits almost exclusively. Lately, in the spirit of "give a man a fish…," a number of forward-thinking foundations have looked at other ways to support individuals and community-based groups.for the longer term.
One group I have a lot of respect for is the Rhode Island Foundation. Rhode Island is a small place with perhaps a disproportionate number of artists (RISD is located in Providence) that is headquarters of the Alliance of Artists Communities, a group I became familiar with while I was working with La Reunion TX. The two groups are collaborating this year to present the annual Robert and Margaret MacColl Johnson Fellowships, which are grants of $25,000 awarded to individual Rhode Island artists. The Foundation provides the funding and the AAC folks, who know the artists, administer the program. That's refreshing: many foundations, in part because of tax laws, will not support individual artists. This collaboration supports both artists and a significant arts group.
The Foundation's other individual-oriented program is a fellowship for mid-career nonprofit executives designed to give EDs the chance to take "productive, short-term sabbaticals from their organizations." What a great idea, and in many ways of greater value to a nonprofit than a simple program grant. A gift that keeps on giving.
Good ideas for foundations across the country.